The New Garden Railway Project
At the 2018 AGM it was proposed that the Society should begin the construction of a garden railway to hopefully attract new members. The railway would cater for Gauge 0 and Gauge 1. Feedback from other clubs and societies had shown that construction of their own garden railways had caused a noticeable increase in their membership and had proved to be a worthwhile venture.
It was agreed by the members present at the AGM that the proposal be accepted and construction began in July 2018. One constraint on the project was that it should be mostly self funding to avoid spending club reserves. So far this has proved successful due to generous donations towards the project from members of the Society.
Since this initial CAD drawing was made, the Gauge 1 steaming bays have been moved to the other end of the main track.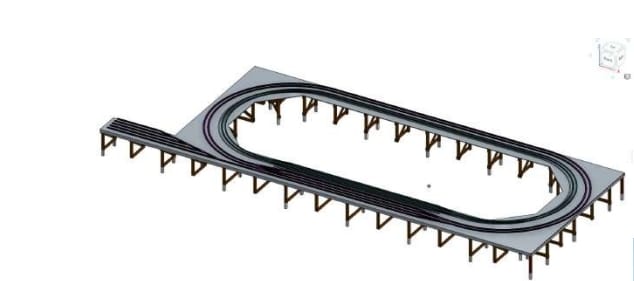 In July the first supporting posts and cross members were installed.
Early September and the baseboard is finished and covered with felt.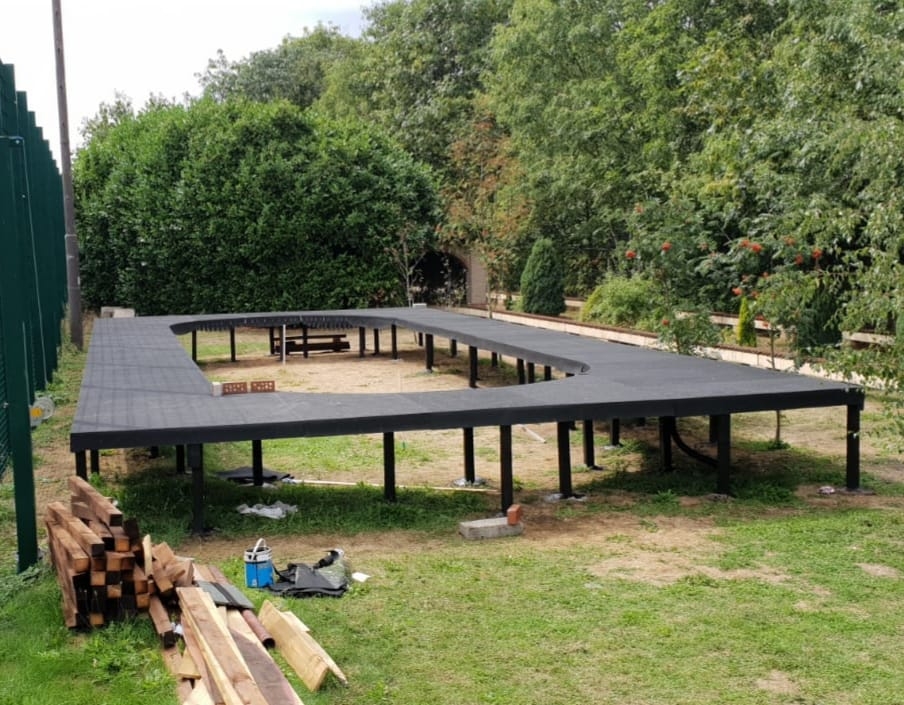 A start has been made on laying the first of the Gauge 0 track and the baseboard for the Gauge 1 steaming bays has been added.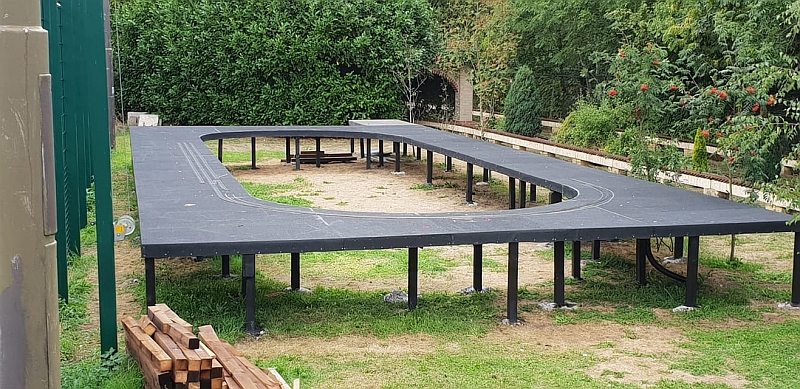 Update 05/10/2018
The Gauge O track laying is now complete and wiring for the electrics is well on the way. The society has just obtained a large quantity of Gauge 1 track and it is hoped that the Gauge 1 track laying will be completed before the end of the year.
Update 02/01/2019
The Gauge O track is now complete and ready for use. One loop of the Gauge 1 track is now also complete and the second under construction.
Steps and a removable walkway have been added to provide access to the middle of the track.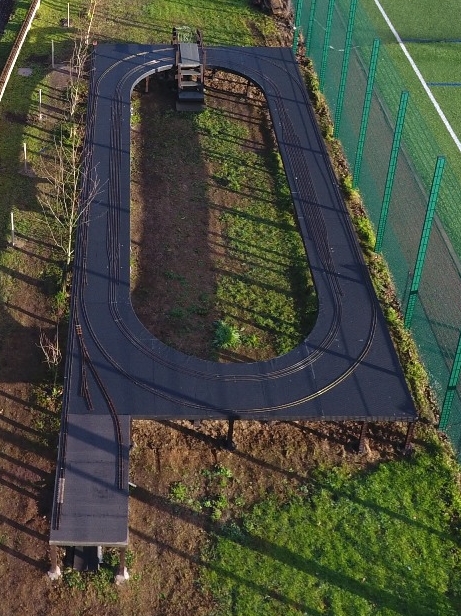 The railway is now fully operational and members come to the club to use it on Wednesdays and Sundays.
Some photos from a days running: (click on photos for a larger image)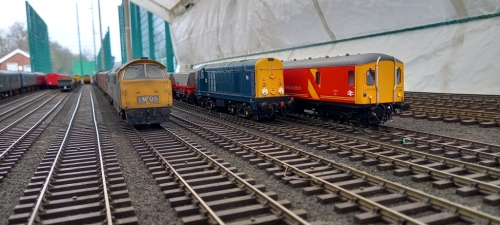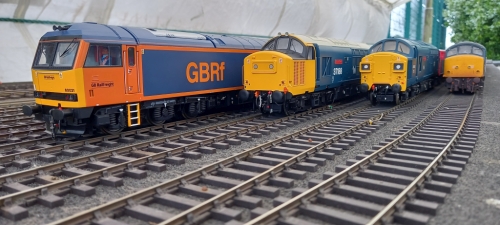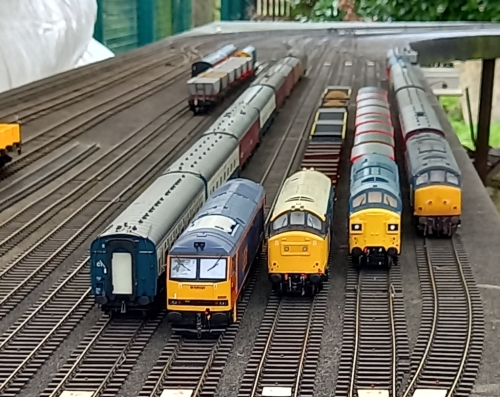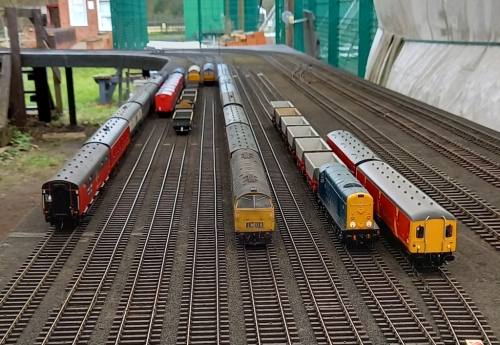 For more on the Garden Railway visit our Facebook page: