This 1998 newsletter describes the formation and history of the club:
( click on the pages for a larger image )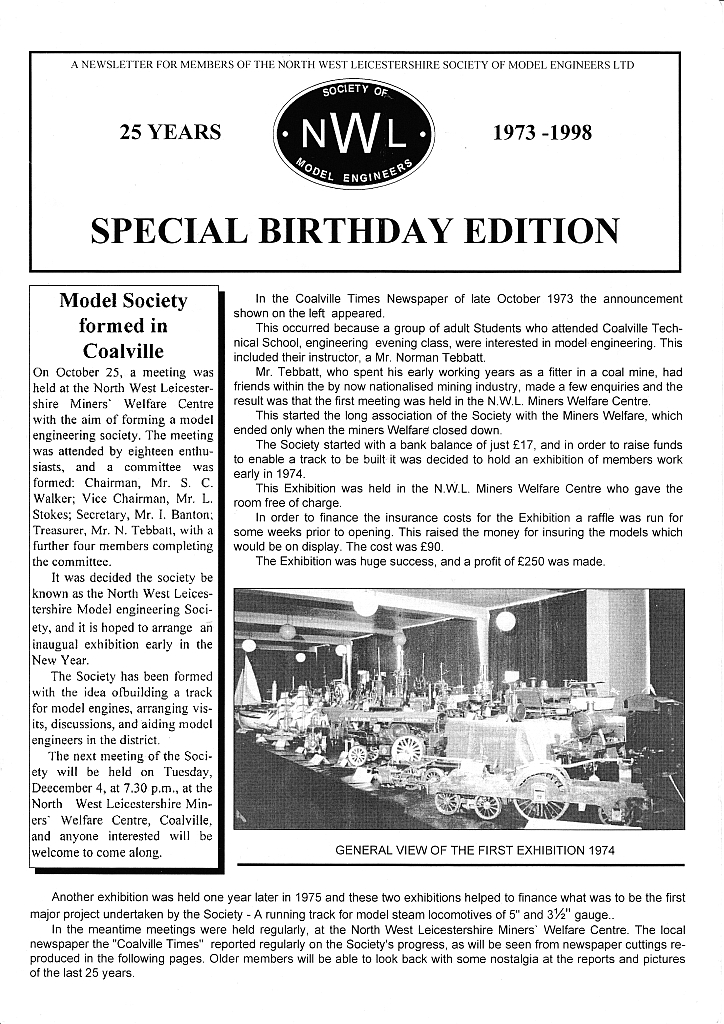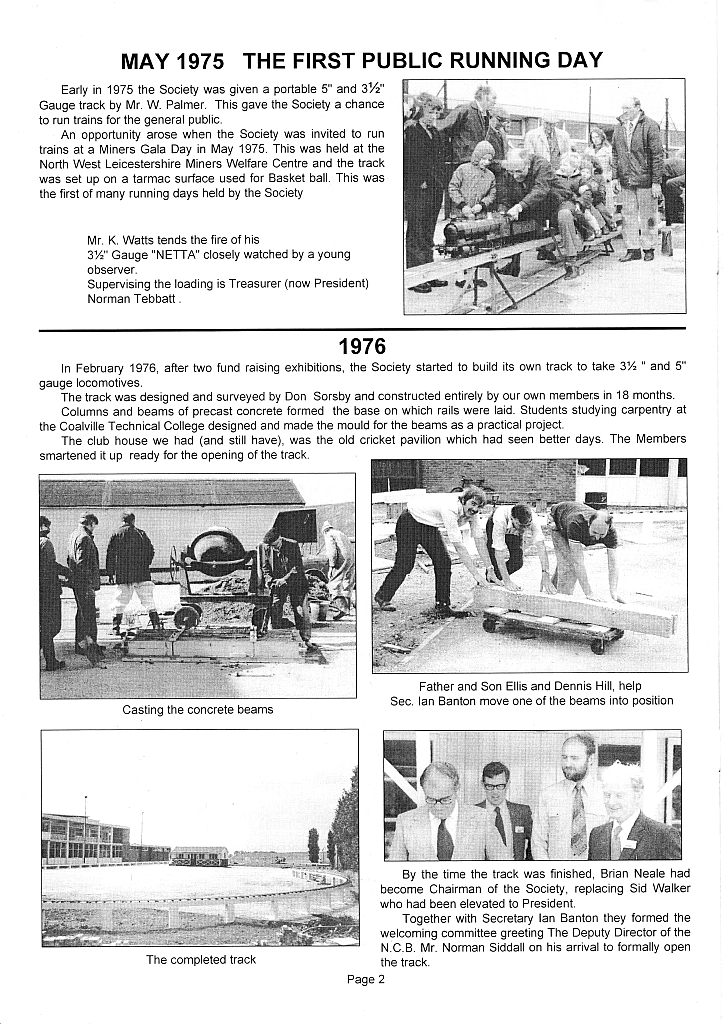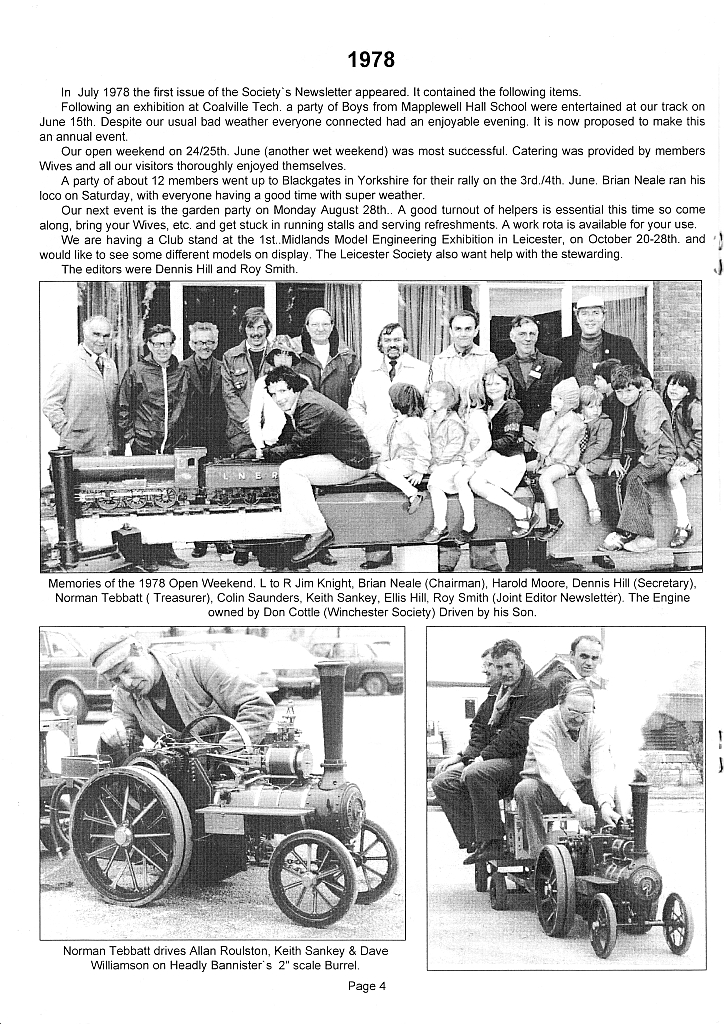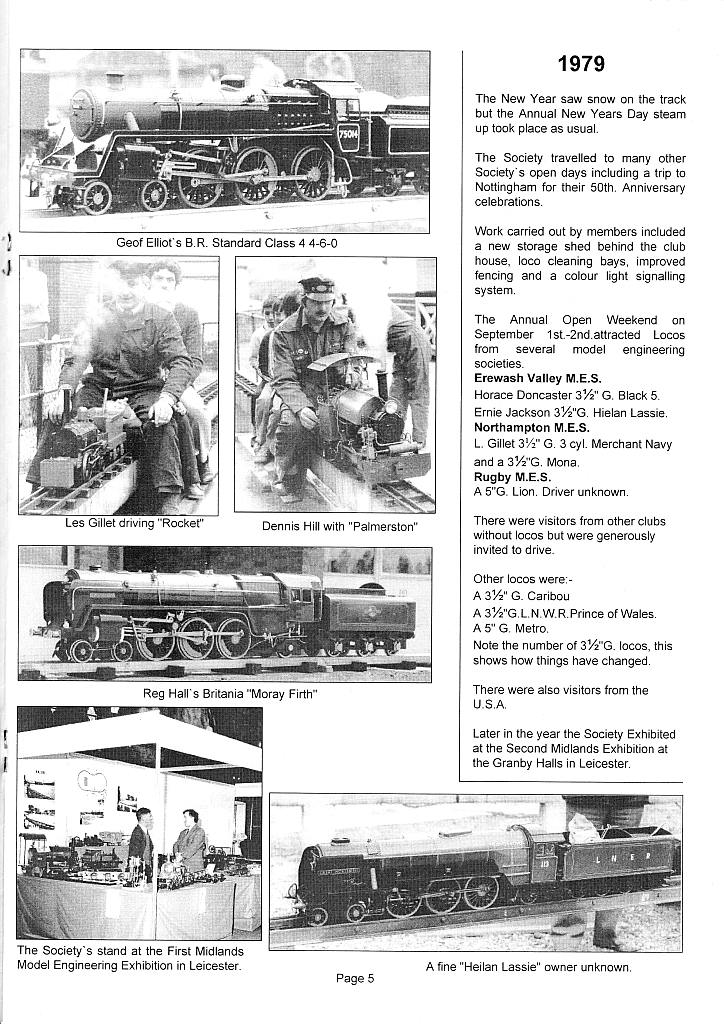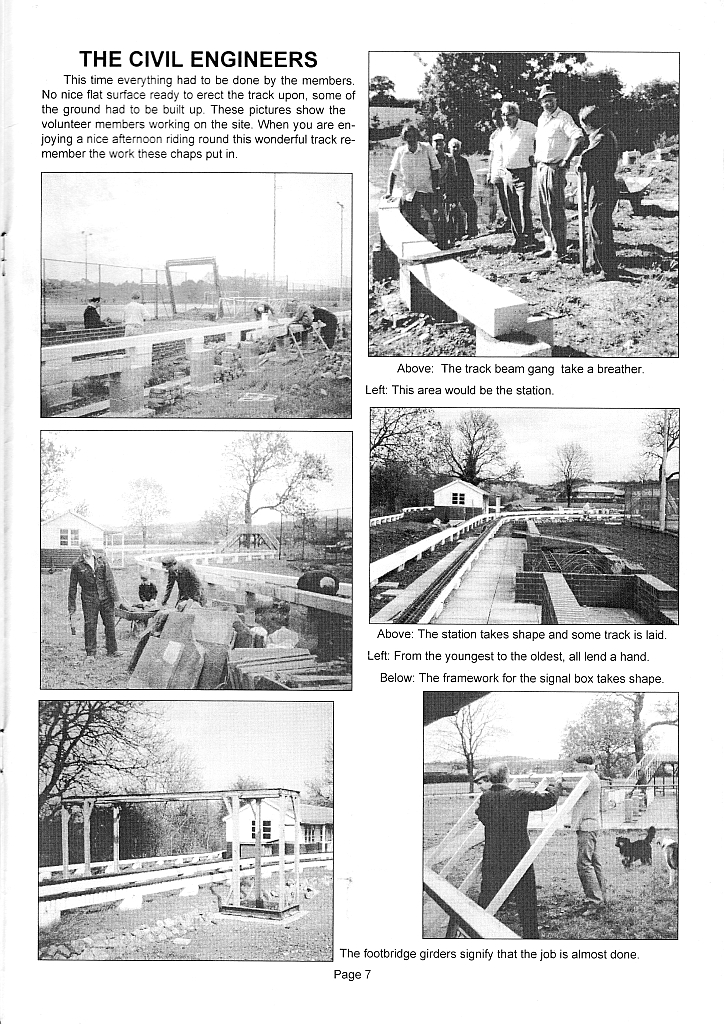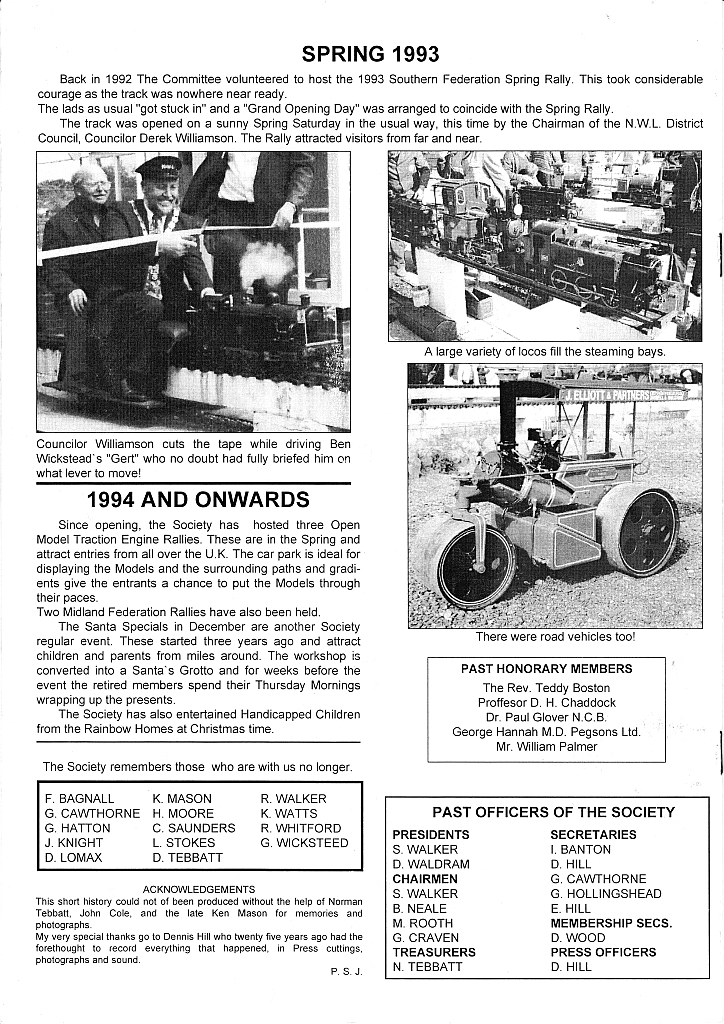 Since 1998 many improvements have been made to the facilities, including a storage container, a new workshop, a new station building and a five inch gauge ground level track. The raised track is steel and approximately 1725' in length and provides facilities for 2½", 3½" and 5" gauge running.
Public running is held on the third Sunday in the month all year round except in January and other special events are held throughout the year including two Santa Specials in December. Please see the events page for details.
We also cater for private events such as birthday parties. For more information please email us.
This year (2018) it was decided to construct a garden railway to further expand the facilities of the society. This is now well under way and track laying is in progress. The garden railway will provide running facilities for both live steam and electric in Gauge 0 and Gauge 1.